Shop with meaning this holiday season.  re:loom products will be available at several upcoming local markets.  Please consider purchasing re:loom items and make a difference in a homeless women's life.  All re:loom pieces are handwoven in Decatur from donated recycled clothes and materials.
The Decatur Holiday Marketplace and Cafe is hosted by: Clairemont Elementary School 155 Erie Avenue Decatur, GA 30030
Friday, December 5, 2014, 5:30pm – 9:30pm.
Saturday, December 6, 2014, 10:00am – 5:00pm.
North Decatur Presbyterian Church is located at 611 Medlock Road, at the intersection of Medlock, N. Decatur Rd. and Scott Blvd.
The market is in the Fellowship Hall.
Saturday, December 6, 2014, 10:00am – 3:00pm.
AIS Annual German Christmas Market located at 2890 North Fulton Drive   Atlanta, Georgia 30305
Saturday, December 6, 2014, 11:30am – 5:00pm.
St. Bartholomew's Episcopal Church 3rd annual  Artist's Holiday Market located at 1790 LaVista Road, NE, Atlanta, GA 30329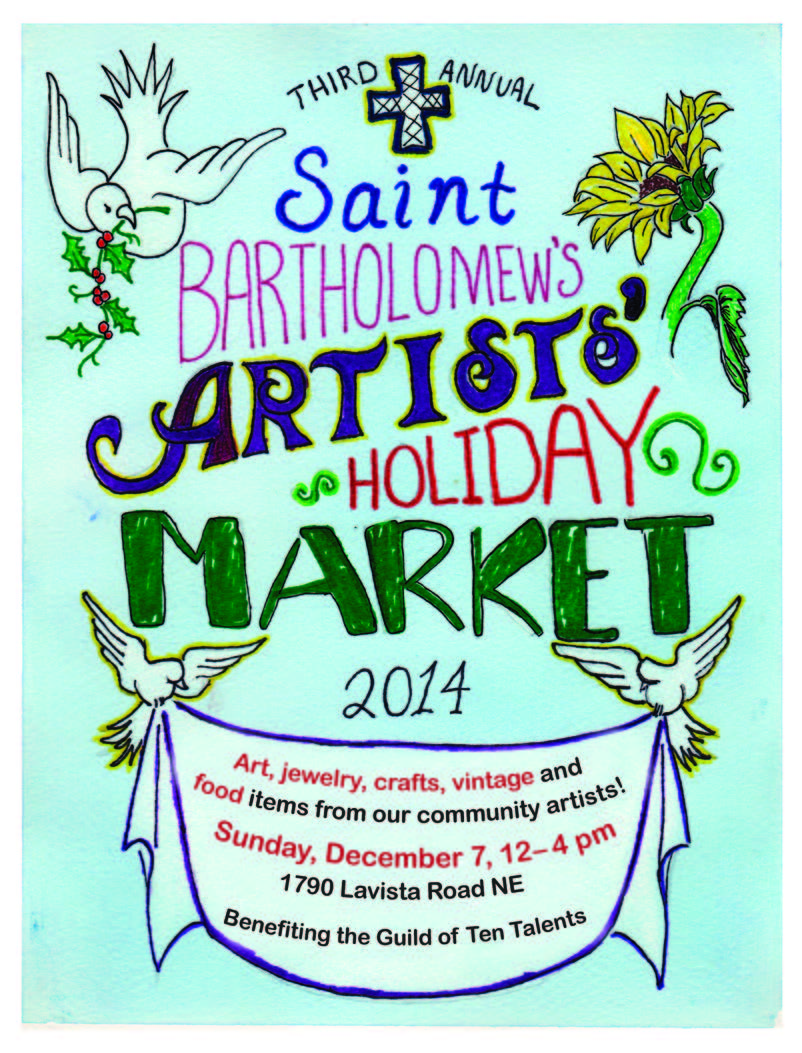 Sunday, December 7, 2014, 12:00pm – 4:00pm.